ORACIÓN DEL 75 ANIVERSARIO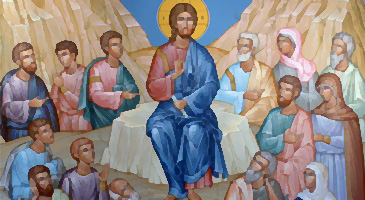 Misericordioso y Tierno Dios de Amor, venimos juntos para adorarte y conmemorar nuestra JORNADA DE FÉ Y TRANSFORMACIÓN en este año del 75 Aniversario, te damos gracias por tus continuas bendiciones por aquellos que han precedido, por los que están con nosotros y por los que vendrán a esta comunidad parroquial.
Te pedimos una visión renovada que nos esforcemos para construir tu reino juntos: Un reino donde su misericordia y amor se realize plenamente entre nosotros, un reino donde la buena noticia de Cristo Jesús para todas naciones se manifieste a través de nuestras vidas, un reino donde se celebre la fé y la gracia en abundancia, un reino donde todos sean bienvenidos y encuentren la paz, un reino donde la diversidad se celebre en unidad, un reino donde nuestras debilidades se perfeccionen en tí a medida que encontremos fortaleza en el otro.
Santa María, San José, oren por nosotros mientras nos comprometemos en esta misión Renovada en el nombre de Cristo Jesús Nuestro Dios que era en el principio, es ahora y será para siempre. Amen!
75TH ANNIVERSARY PRAYER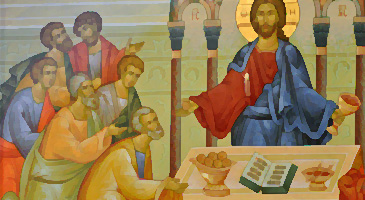 Merciful and Gentle Loving God, as we come together to worship you and commemorate our JOURNEY OF FAITH AND TRANSFORMATION in this 75th anniversary year, we give you thanks for your continuous blessings for those who have gone before us, for those who are with us and for those who will come after us in this parish community.
We ask for a renewed vision as we strive to build your kingdom together: A kingdom where your mercy and love is fully realized among us, a kingdom where the good news of Jesus Christ for all peoples is manifested through our lives, a kingdom where faith is celebrated and grace is abundant, a kingdom where all are welcomed and find peace, a kingdom where diversity is celebrated in unity, a kingdom where our weaknesses are perfected in you as we find strength in each other.
Holy Mary, Saint Joseph, pray for us as we commit ourselves to this renewed vision in the name of Jesus Christ our Lord, who was in the beginning, is now, and will be forever. Amen!
KINH NGUYỆN MỪNG KỶ NIỆM 75 NĂM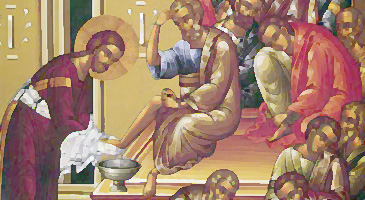 Lạy Chúa là Đấng Nhân Hậu và Yêu Thương. Trong khi chúng con cùng đến đây để phụng thờ Chúa và mừng kỷ niệm 75 năm HÀNH TRÌNH ĐỨC TIN VÀ CHUYỂN HÓA, chúng con cảm tạ Chúa vì những phúc lành Chúa ban cho chúng con qua những người đến trước chúng con, những người đang ở với chúng con và những người sẽ đến sau chúng con trong cộng đoàn giáo xứ này.
Xin chúa ban cho chúng con một nhận thức mới khi chúng con cùng nhau nổ lực xây dựng vương quốc của Chúa: Một vương quốc mà lòng nhân hậu và yêu thương của Chúa thật sự thể hiện giữa chúng con, một vương quốc mà tin mừng của Chúa Kitô cho mọi dân tộc được thực hiện qua chúng con, một vương quốc mà đức tin được cử hành và ân sủng được dồi dào, một vương quốc mà mọi người được hoan nghênh và tìm thấy bình an, một vương quốc mà sự đa dạng văn hóa được tán dương trong sự hiệp nhất, một vương quốc mà nơi những yếu điểm của chúng con được hoàn thiện trong Chúa khi tìm thấy sức mạnh nơi anh chị em.
Thánh Maria, Thánh Cả Giuse, xin cầu cho chúng con khi chúng con quyết tâm thực hiện nhận thức mới này nhân danh Đức Giêsu Kitô là Đấng hôm qua, hôm nay, và đến muôn đời. Amen!
MISSION STATEMENT
It is the mission of our Holy Family to be a loving and caring Catholic community; wherein fellowship, shared responsibility, Christian service, and appreciation for our community's diverse cultures give witness to God's love and provide a worthy context to give glory to God through the holy sacrifice of the Mass, for our salvation and the salvation of the world.


This website has been prepared as a resource to help you feel at home and at ease in our wonderful diverse Parish; hopefully, so that you may make this your God's Holy Family. If we can be of any help, please feel free to contact us at the info below. God bless!